Into Opera Song Cycle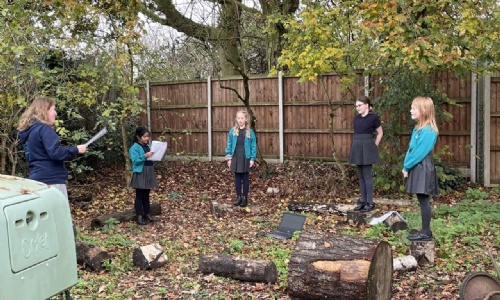 Into Opera have created a wonderful song cycle based on work that children across 6 schools created during lockdown in the summer. The children have learnt the lyrics from the song cycle and enjoyed recording themselves to be part of a musical response to the historical time period we have been living through. We look forward to watching and hearing the final production and seeing many of SJS children as part of a collective artistic response to the pandemic. Our thanks go to Genevieve Raghu and all the professionals she has been working with. Thousands of pieces of work and hundreds of children will have contributed in some way to the finished song cycle.
We expect the final song cycle to be premiered very soon.