Welcome back!
We hope you had a good Christmas break, are refreshed and are looking forward to a new term in Year 6.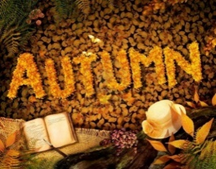 Autumn Term
In the first term, the children settled in quickly and they are showing a fantastic attitude to learning.
In Art, the children enjoyed their work on artist Giacometti and produced some creative wire sculptures whilst in Science we traced the history of life on earth, looking at various organisms.
At the end of the term, it was wonderful to finally be back at St Cuthberts Church for a very joyful Christmas Carol Service. Lots of children also participated in inter-school sporting competitions including football and cross country.

Spring Term
Now, we need to build on last term's successes. We will continue to work towards our various targets in Maths and Literacy. We are also really excited to be starting a range of new topics across the curriculum, including our 'Relationships and Sex Education' theme. We will be looking at the Tudors and World War Two in History; 'Electricity' in science and John Constable in Art. In Literacy we will reading about 'The Suffragettes' and then we'll be looking at 'Goodnight Mister Tom' in preparation for our World War Two project later in the term.